SEXUAL HARASSMENT IS AGAINST THE LAW.
YOU HAVE RIGHTS.
At its core, sexual harassment is unwanted behavior or contact. This behavior can be physical or verbal in nature, broad or individualized, and may happen in plain sight or behind closed doors.
Every woman has a story. 
TAKE A FREE, CONFIDENTIAL ASSESSMENT TO FIND OUT IF YOU HAVE A CASE.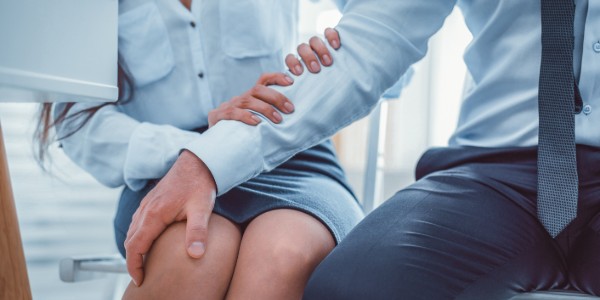 SEXUAL HARASSMENT
Some examples of sexual harassment may include:
•  A colleague promising a professional or monetary compensation in exchange for sexual favors (this is also known as quid pro quo harassment)
•  A group of coworkers discussing a colleague's sexual desirability or identity
•  A colleague unnecessarily touching, patting, caressing, hugging, or brushing against another individual
•  Sending lewd or suggestive emails to a coworker
•  Making unwanted advances, sexual or romantic, toward a coworker, despite having been turned down
•  Paying excessive attention to one individual. This can be physical (following and staring) or verbal (remarks and comments) in nature.
•  Physically standing in the way of a colleague who is trying to leave an area
•  Making sexually offensive or otherwise suggestive gestures or expressions
The harassment of women is typically what comes to mind when discussing sexual harassment, but harassment toward men occurs as well, and harassers can likewise be male or female. The impact sexual harassment has on its victims can be devastating, both professionally and emotionally.
While sexual harassment is illegal, victims may feel powerless to speak out for a variety of reasons, both professional and personal. Others may report the behavior to their supervisors or HR departments, but receive little in the way of support or follow-through.
Every woman has a story. If you believe you have been sexually harassed, contact Hall Ansley. We will help you determine if you have a case.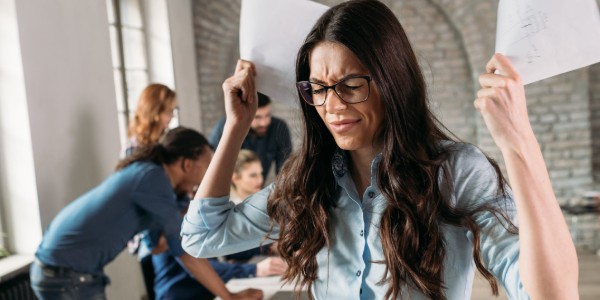 RETALIATION
It can be very difficult for victims of discrimination and harassment at work to report their experiences to their employer. Fear of repercussions is one of the primary reasons victims remain quiet. However, just as discrimination and harassment are illegal, so is retaliation against employees who report these incidents or behavior.
Retaliation can come in many forms. For instance, if an employee is fired immediately after they report harassment or discrimination, the timing of the termination is strong evidence of retaliation. But not all retaliation is this obvious—it might be poor job evaluations, changes in job shifts, a decrease in pay, demotion, or other professional consequences.
If you suspect your employer is retaliating against you, the first course of action might be to talk to a supervisor or an HR representative. Every woman has a story.
If you feel you have been retaliated against, you have options. Contact Hall Ansley to learn more.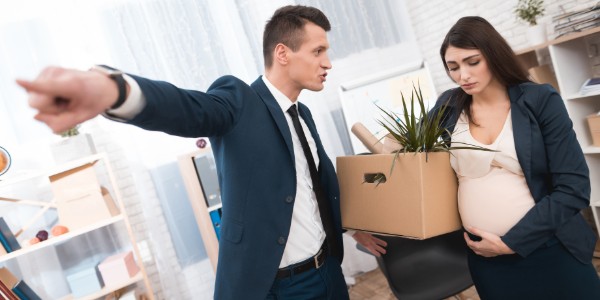 FMLA VIOLATIONS
The Family and Medical Leave Act (FMLA) is in place to protect eligible employees from losing their jobs while dealing with certain family or medical issues. Under the FMLA, certain employees are guaranteed up to 12 weeks of unpaid, job-protected leave per year, with their group health benefits intact.
Not everyone qualifies for FMLA. If you work for a company that has more than 50 employees, have been on staff for at least a year, and have worked under 1,250 hours within the last 12 months, you may have FMLA protection. If you meet these requirements, your employer may have to provide you with up to 12 weeks of job-protected leave for any of the following reasons:
to take medical leave when the employee is unable to work because of a serious health condition.
to care for an immediate family member (spouse, child, or parent) with a serious health condition
for the birth and care of the newborn child of an employee; or
for placement with the employee of a child for adoption or foster care;
During your FMLA time off, your employer must hold your job for you for up to 12 weeks and continue to provide health benefits. But because of the nature of FMLA, it can be easy for employers to violate it—whether knowingly or unknowingly. Here are a few examples of FMLA violations:
Failure to Inform Employees of Rights – Simply put, all employers of FMLA eligible employees must inform their employees of their rights. This does not have to be an involved process, and can in fact be as simple as providing a printout of the U.S. Department of Labor's website.
Interference – If your employer prevents you from exercising your FMLA rights, you may have an interference claim.
Retaliation – If you request FMLA and your employer responds by firing you, demoting you, taking away shifts, transferring you to a less desirable position, ,  they may be in violation of FMLA.
Think your employer might have violated your rights under FMLA? Contact Hall Ansley. Every woman has a story.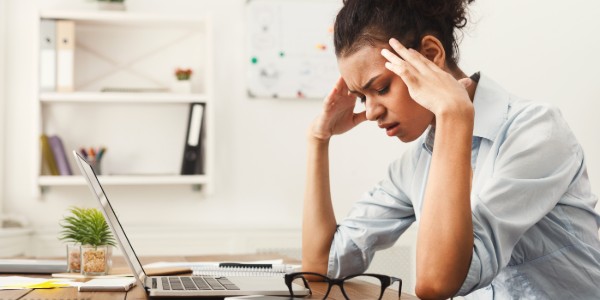 Discrimination
Discrimination can present itself in many ways, and may be difficult to identify. Broadly, it is viewed as the unfair or prejudiced treatment of others based on their gender, race, sexual orientation, disability, religion, national origin, age, or color.
Some examples of discrimination include:
•  Refusing to hire older individuals, or firing a competent employee due to their age.
•  Providing different advancement or compensation opportunities among employees of different genders
•  Refusing to hire or promote a woman who is pregnant
•  Refusing to hire or firing an individual because that person does not share the employer's religious beliefs
•  Creating barriers for advancement or promotions that only apply to certain people
•  Preferential treatment for white, young or heterosexual employees
The impact discrimination has on its victims can be financially and emotionally devastating. Victims of discrimination often live with higher levels of stress, and may choose to avoid certain activities or opportunities as a result. This may lead to a loss of opportunity, whether professional, educational, or personal. Even those people who have not personally faced discrimination, yet belong to frequently discriminated groups, may live with heightened stress in anticipation of the behaviors, attitudes, or roadblocks they may encounter.
If you believe you have been affected by workplace discrimination, contact Hall Ansley. Every woman has a story.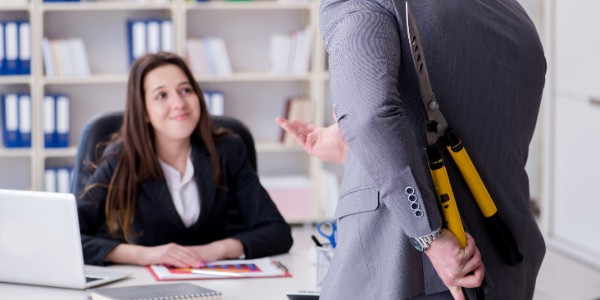 WRONGFUL TERMINATION
Most employment in Missouri is "at will," which typically means an employee can lose their job for any reason and at any time. However, there are a few crucial exceptions to at-will employment that may help you keep your job or give you legal options wrongfully terminated.
Some types of wrongful termination:
Written Promises – If you have an employment contract you may be able to file suit to enforce your rights under the contract.
Commissions – While many employees paid on commission are "at will" employees, the failure to pay earned commissions (sometimes due after the employee has been terminated) by give rise to a lawsuit.
Violations of Public Policy – This occurs when the cause of termination is at odds with state or federal law. There are employment laws in place to protect employees from losing their jobs if they are selected for jury duty, serve in the military, take time to vote, follow/enforce regulatory rules (OSHA, Medicare, etc.) or otherwise follow-up state and federal laws.
Discrimination – It is considered discrimination when an employee or job applicant is treated unfavorably because of his or her race, skin color, national origin, gender, disability, religion, or age.  This can also include pay.
Retaliation – Occurs when an employer punishes an employee for engaging in legally protected activity. Retaliation can include any negative job action, such as demotion, discipline, firing, salary reduction, or job or shift reassignment.
Fraud – Instances in which your employer made a deliberate and false representation with the intention of deceiving you
Whistleblowing – If you inform the proper people in your company, or authorities outside the company, of practices occurring at work that are illegal and lose your job as a result, your options may include a wrongful termination lawsuit.
Think you might have been wrongfully terminated? Contact Hall Ansley. Every woman has a story.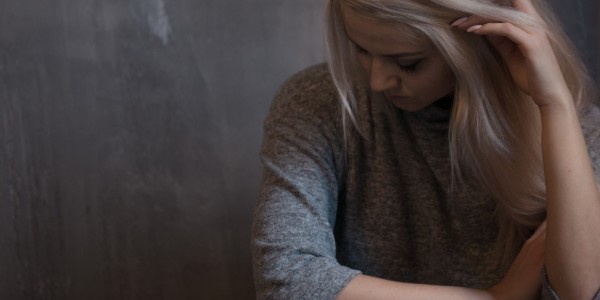 Breach of Contract
Life is full of contracts. Unfortunately, some of those contracts may be made with people who fail to fulfill their end of the agreement. Your contract may be with an employer, a service-provider, another individual, among others, and apply to a variety of situations. Most contracts will stipulate what either party must do to fulfill their end of the contract.
So what do you do when the contract you entered into in good faith is breached?
Most of these situations start with notifying the other party of the breach. Every woman has a story.
If the other party fails to respond or correct the breach, you may explore your legal options.
Types of Breaches of Contract:
Material Breach – A breach that is significant enough to essentially destroy the contract, in many cases releasing you from your contractual obligations.
Minor or Partial Breach – A less significant breach that may entitle you to damages or another adjustment. A partial breach will not likely release you from your own contractual obligations.
Anticipatory Breach – This involves believing that a contract may be breached based on things said or not said, done or not done, in such a way that it indicates the other party doesn't intend to uphold their end of the agreement.
If a person or company fails to uphold the terms laid out in an agreement, contact Hall Ansley to discuss your options.
FOR ADDITIONAL RESOURCES.
Founded in 1986, the law firm of Hall Ansley features a team of attorneys with decades of experience.
We take pride in being active and involved in the legal community in Springfield and throughout Missouri. Individually, our lawyers have received numerous legal honors and have held leadership positions in prestigious organizations such as the American College of Trial Lawyers, the Missouri Bar Association, the Missouri Association of Trial Attorneys and the Springfield Metropolitan Bar Association.
Our law firm is AV Preeminent peer review rated through Martindale-Hubbell, the highest rating. Our lawyers have also been listed as Super Lawyers which is another organization that recognizes attorneys who have attained a high degree of peer recognition and professional achievement.


The choice of a lawyer is an important decision and should not be based solely on advertisements.
Hall Ansley, P.C. has provided the materials on this website. The site is for informational purposes only and does not constitute legal advice. The use of this site does not create an attorney-client relationship. The use of e-mail or other communication with our attorneys through this site should not be considered confidential or privileged. As each case and set of facts is unique, this website is not intended to be a substitute for specific legal advice from a qualified legal professional.